Creating a safe environment where your family can grow and thrive is a top priority. Most of us feel safe in our home, but you don't know those dangers may lurk in every corner. Thankfully, though a number of serious safety hazards lurk around the average home, most of these concerns can be addressed pretty easily. These home safety tips will help you access and analyze the hidden dangers that may be lurking in your home, so you can take corrective action and live in complete comfort.
GENERAL SAFETY RULES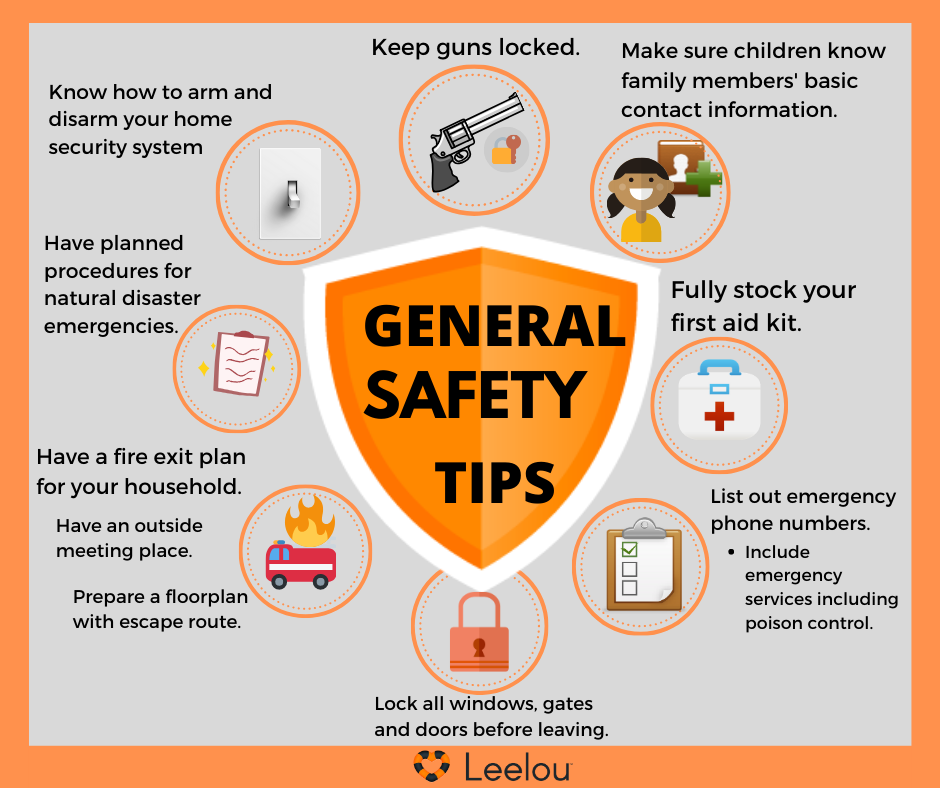 SAFETY IN KITCHEN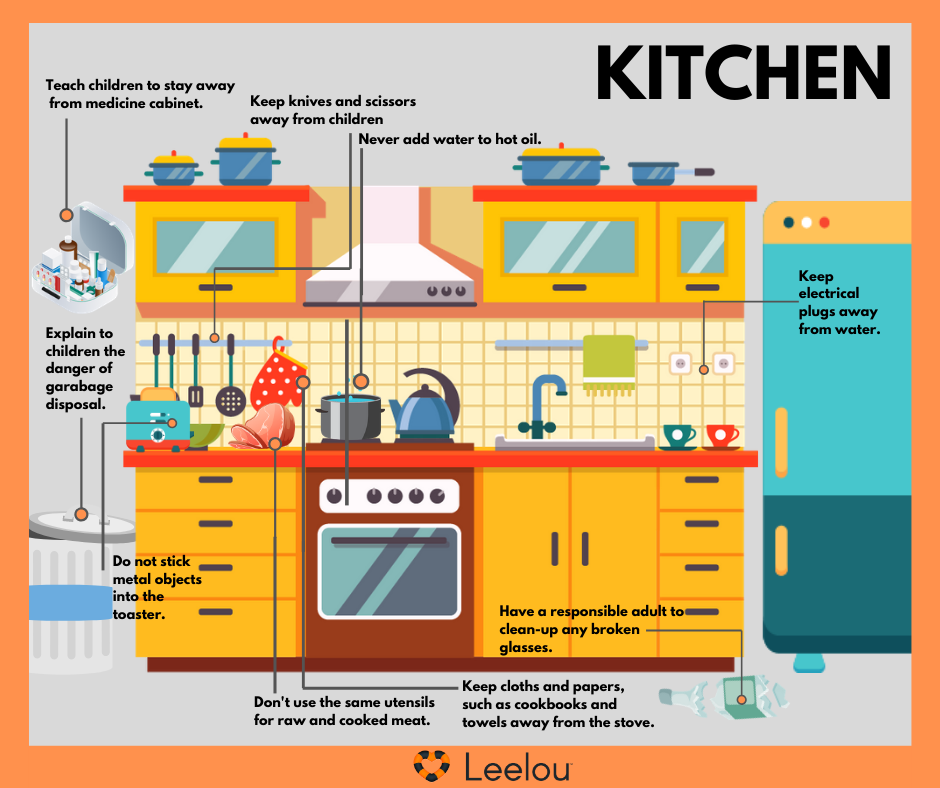 SAFETY IN BATHROOM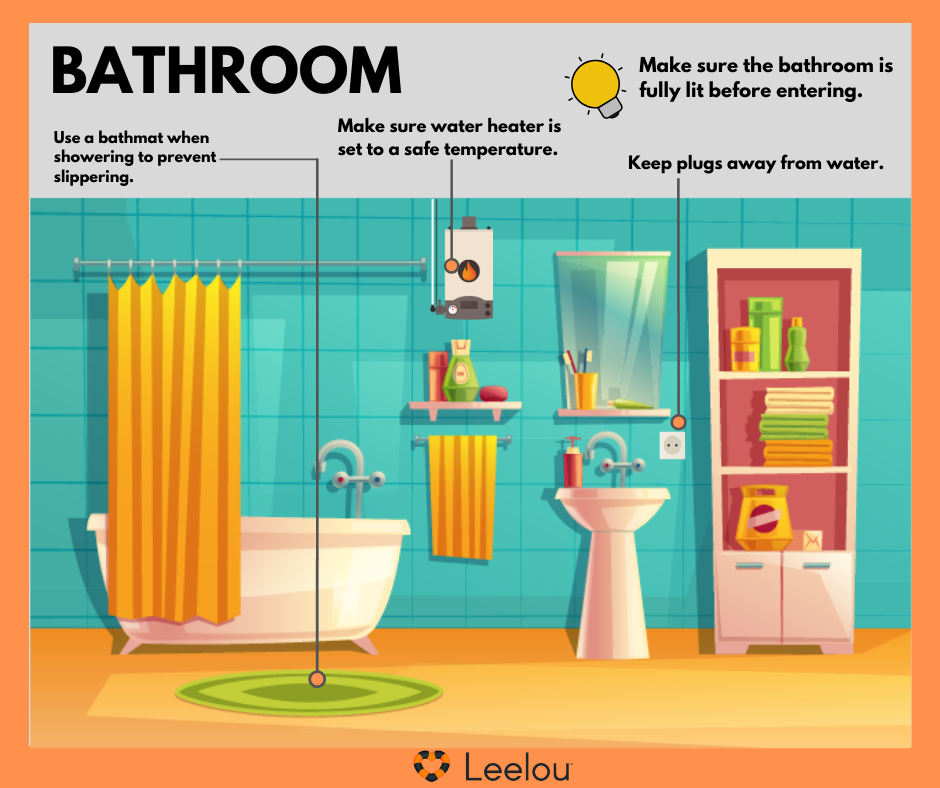 STRANGER DANGER FOR CHILDREN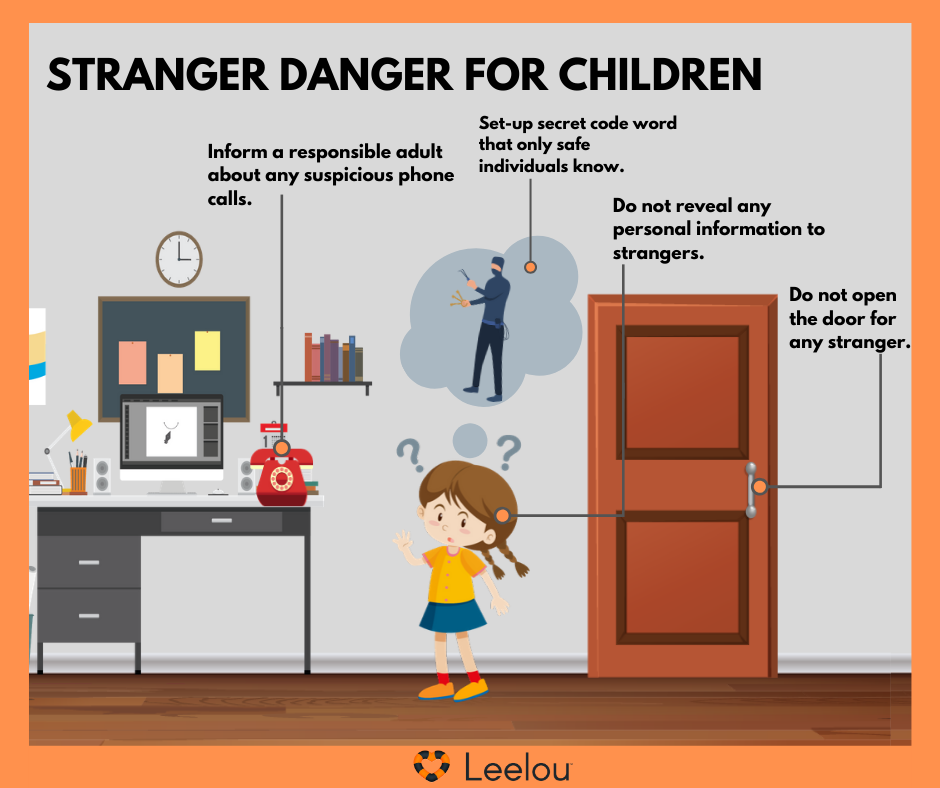 Make sure you're doing everything you can to keep your family safe. Download the Leelou app HERE for each member of your household to ensure their safety and to show them that you care.
Consult this guide of safety hazards in the home for quick, simple solutions to keep you and your loved ones out of harm's way. By being aware of household hazards and taking the precautions outlined in this article, you can guarantee that your "home, sweet home" is a "home, safe home."