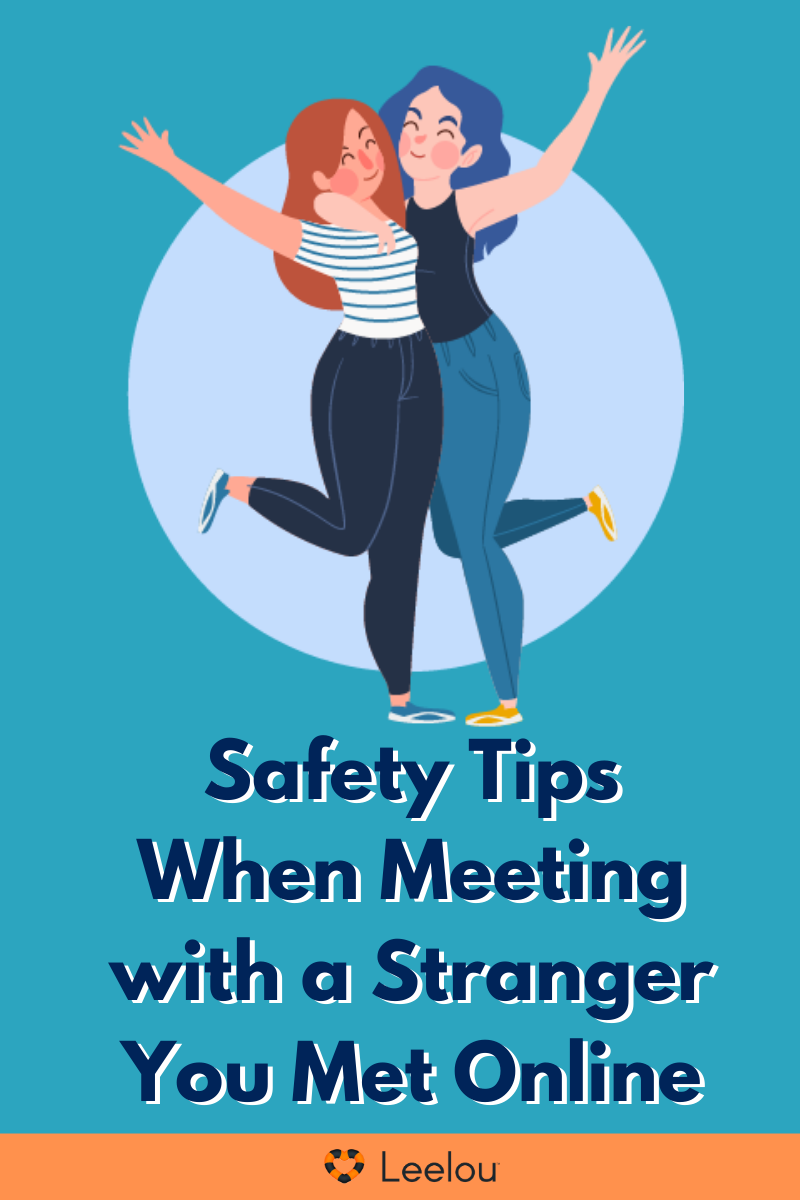 What could be more fun than making a new friend with whom you share a common hobby? Let's be real, though. Meeting up with a stranger can be intimidating and dangerous if you aren't careful. Don't get so caught up in the fun of a meetup that you forget about your safety.
Here are helpful tips when meeting someone you've known from social media:
Get Familiar With Their Face
Recognize your new friend's face. Look over their social media pages and make sure they show up with the same face in multiple places. Cross over to different social media sites and do the same thing. Search for the same person and make sure they exist and yes, have the same face. It may feel a little awkward to be checking out a stranger so carefully, but remember, your safety is at stake here. It's amazing what you can find out from reading a person's posts online. This homework is a great way to get to know the person behind the name. If you doubt my wisdom here, tune in to an episode of Catfish on MTV, and you'll see how easy it is for a person to fake an entire identity.
If, after you've thoroughly checked them out in several places, you find you have doubts about who that person really is, and if you're questioning if their face matches their profile, you can always ask for your friend to send you a text message photo with a specific item in the picture along with their face. For example, "Hey, new friend! Can you send me a selfie with you holding a can of Mountain Dew (or insert any item here)? It would make me feel safer before we meet up." It works—it really works. Making sure that your friend matches the face you see on that profile is a big step in feeling comfortable and safe before meeting up with them. If they are not willing to do this, then it's okay if your Spidey Senses tingle and you follow your gut and cancel the meetup. Safety first!
Stay in Communication
Always make it a habit to TELL SOMEONE WHERE YOU'RE GOING AND WHO YOU ARE MEETING. It's good to have people who care about you and your safety, isn't it!? Now is also an excellent time to point out that with today's technology, you can and should CHECK IN OFTEN with your contact person Once you've made contact, Let them know how you're feeling.
Meet in a Public Place
MEET IN A PUBLIC PLACE. Make your arrangements to meet somewhere where there are other people around. If possible, arrive early and park your car somewhere where there are plenty of people. Also, consider if it will be dark when your meetup comes to an end, and PARK YOUR CAR UNDER A STREETLAMP in a busy spot even if it is bright and sunny when you arrive.
Bring a Friend
BRING A FRIEND. It is never a bad idea to bring a friend along or to arrange a group meet up with a couple of like-minded friends.
Have an Excuse Ready
Finally, plan ahead, and HAVE AN EXCUSE TO END THE MEETUP EARLY. If at any point you feel unsafe with your new friend, you need to be ok with ending your meetup and heading home.
Download Leelou
With Leelou installed within your smartphone, during emergencies, the people you've set-up as guardian will be able to track your location right away. They can even see your battery level and record the audio around yo using your smartphone. Whenever feeling unsafe when walking alone, you can use the AIA Mode.
Download Leelou now! Available at Apple Appstore and Google Playstore.