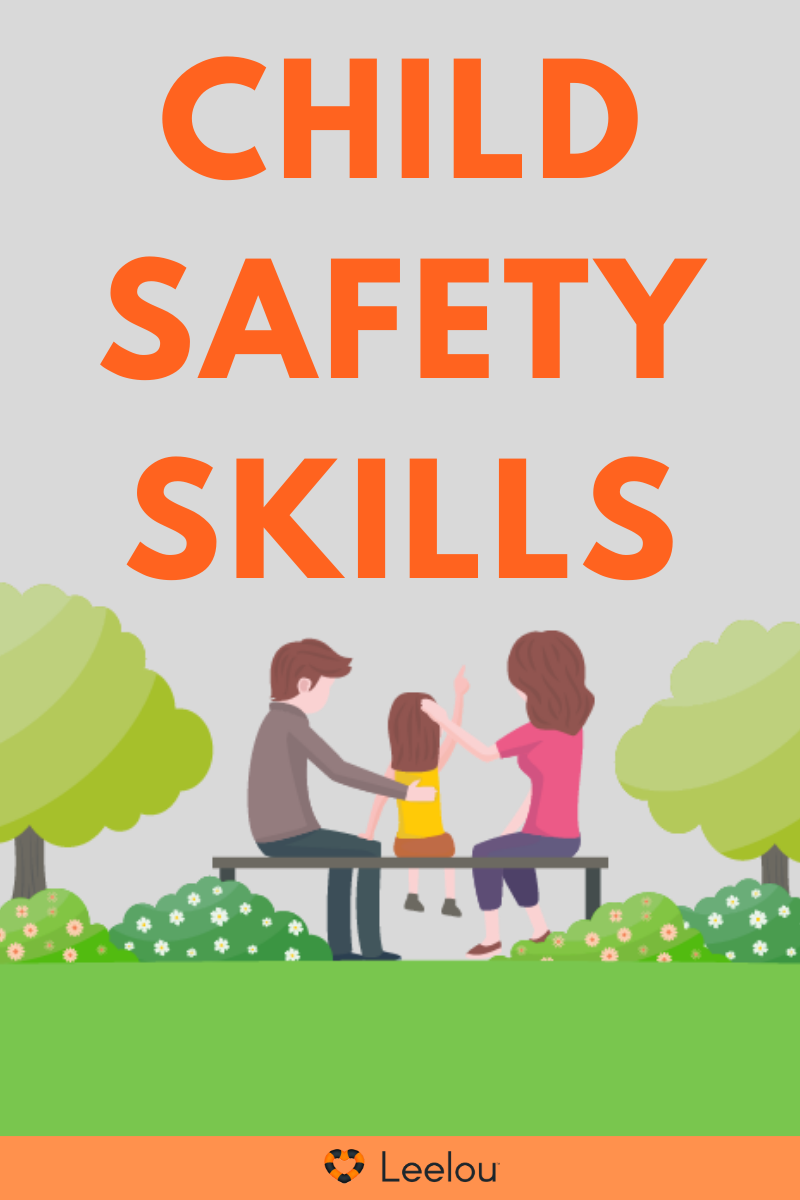 It's one of the most heart-poundingly scary scenarios for parents, but one that every parent must prepare their child for. Teach your child to follow the safety steps below if they ever get lost so that you can be reunited quickly.
Teach your child his or her first and last name. Also, teach your child YOUR full name… not just "Mom" or "Dad". Make sure your child memorizes your full name, your phone number, and your address. Keep in mind, however, that some young children might forget your first names since they don't use them to refer to their parents.
If your child is too young to memorize your information, write it down on a piece of paper and tuck it away in a secure place like her shoe or pocket. Remind your child where the paper is before heading to your destination so she can tell a safe adult that it's there in case you are separated.
Help your child memorize your phone number so someone can call you if you ever get separated. Some children as young as 3 may be able to remember mom or dad's cell phone number.
Have your child practice calling your phone. This is particularly useful with older children once they learn to use a phone and you can have them call your cell phone from a landline or another phone.
Anytime you go out in public, pick a place to meet in case anyone gets separated. Visit your spot at the beginning of your outing, and tell kids to come back there if they get lost.
Teach your child that if they ever realize they are lost, and you haven't set a meeting spot (or they don't remember it), they should stay put. Tell them YOU will find THEM.
Tell your child to never go looking for you if they get lost. The best thing for them to do is to stay right where they are so that you can come and find them.
Reassure kids that if they are lost, it's totally okay to yell—LOUD—even if they are in a usually quiet space. Tell them to yell your full name loud and clear.
Teach your kids that if they still can't find you after calling out to you, they should look for a mom with kids. Tell her they are lost and ask for help.
Rather than teach your child not to ever talk to strangers, empower your child and tell her to ask a woman with a child for help. If she can't spot one, tell her to look for a woman, a store salesperson with a nametag, or a security guard.
Teach her to tell that adult that she is lost and to give them her full name, your phone number, your name, and other basic information.
PRACTICE THE "WHAT IF'S" WITH YOUR CHILD
Go over these tips periodically, especially before heading out to a crowded location such as a park, playground, or another public area. Keep in mind that you should never put your child in danger when practicing. Simple questions and answers will do such as:
-"What would you do if you couldn't see me?"
-"What would you do if you don't see a mom with a child right away after you realize we had been separated?"
-"What would you do if a stranger said you should go with them to find me?"
Simple lessons and periodic reminders can keep your children safe when in public. Review these safety tips as often as you think your child needs to ensure they know what to do if you get separated.