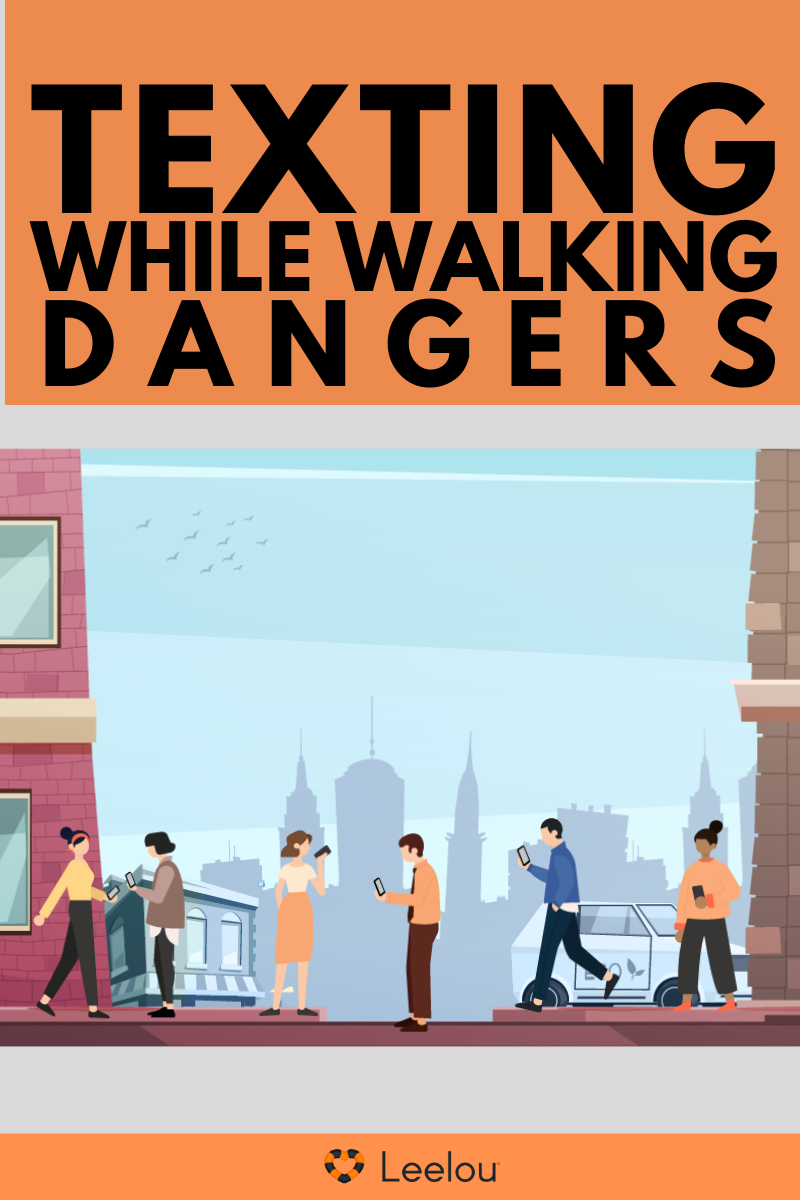 You're walking around and a thought occurs: "I should check my phone." The phone comes out of your pocket. You type a message. Then your eyes remain glued to the screen, even when you walk across the street.
So why do we do it? I talked to neuroscientists and psychologists about our conduct. All agreed that texting while walking might be a form of addictive behavior.
But this column isn't about pointing fingers. Rather, now is a good time to reflect on why we are so glued to our phones, what we know about the risks and how we can take control of our personal technology rather than let it control us.
Why We Text and Walk
People are, by nature, information-seeking creatures. When we regularly check our phones, we are snacking on information from devices that offer different information.
Just how dangerous is distracted walking?
When you're busy doing secondary tasks like texting, you don't judge gap distances in traffic as well, you walk slower, you make poor decisions, and you're not aware of your surroundings.
How to Take Control
Obviously, the answer to not getting into dangerous situations by walking and texting is not to walk and text at the same time. But that's easier said than done since people have trouble reining in their tech use. So, several experts recommended exercises in self-control.
People could practice being more mindful by asking themselves any of these questions:
Is this the most important thing for me to be doing right now?
Am I going to cause myself harm?
Reducing access to the device can also be helpful. You could carry your phone in your bag instead of your pocket, making it more troublesome to pull out, for example.
When pedestrians have to check their phones, they should stop walking and stand in a safe place. It also advised people wearing earphones to listen at a low volume.
Chris Marcellino, a former Apple engineer who led the development of the original iPhone's notifications, recommended going into the phone's settings and switching off notifications for all apps except those that are most important to you, like work-related apps.
Other tools, like the "do not disturb" function on both iPhones and Android phones can be set to shush notifications temporarily.
In case you're walking alone with your smartphone at night, make use of it as your shield for any harmful danger that may happen.
Download Leelou, your immediate personal safety app. Instead of walking alone, walk with AIA mode.
Step 1
Search and add from your phone's contacts list to your Leelou Contacts list.
Step 2
Carefully select and Invite up to 5 of these friends and family to be your Guardians who can and will respond in an emergency.
Step 3
Move the Leelou App icon to your home screen for easier access.
Step 4
In an emergency, press the SOS button and Guardians will be notified in under 15-seconds. If you ever feel vulnerable, use AIA Mode for instant access to get help to you fast.