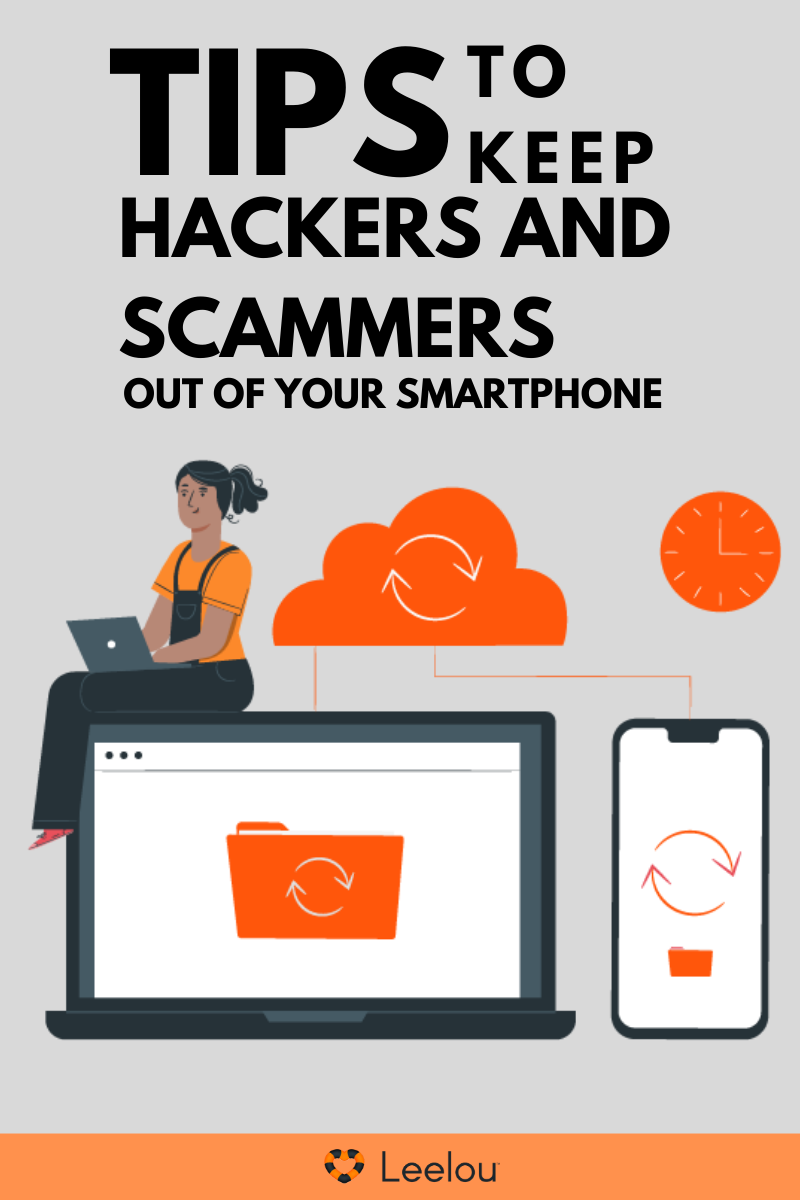 We love our smartphones – in fact, they're often our biggest confidants when it comes to sharing important personal information. In the palm of our hands, we have photo albums, bank terminals, wallets, home controls, medical records, personal messages and contacts, social media and physical locators, all conveniently accessible through our iPhones and Androids.
This convenience, however, comes at a cost.
Hackers can exploit network vulnerabilities to steal passwords without being detected or use malicious media files disguised in photos or videos to access messages on unpatched phones. Often, thieves find their way in to access data through one of a phone's apps or a website.
We should not use our phones or our smartwatches to store anything that has value. While several banks use state-of-the-art security countermeasures, security breaches often arrive from browsing websites. Aside from increasing our security, it is important to realize that our location can be obtained even without an active GPS, and without asking permission.
While the specter of data and identity theft can be alarming, there are several steps you can take to significantly reduce your chances of being hacked. Leelou shares the following advice to keep your data safe from scammers.
Seven Tips to Protect Your Smartphone Now
Lock Your (Virtual) Doors
Use very strong passwords and change them often. Ideally, passwords are at least 12 characters long, include numbers and symbols and don't include obvious dictionary words. Going forward, establish this habit: Cover your phone with your hand when you are in a public place entering your pin number.
It's Time to Log Off
Log off your social media platforms when you are not using them.
Not Just for Desktops
Install Adblocker apps on your phone and do not disable them even when you are asked. Malicious code often lands on our phones through web advertising. Install antivirus apps, too. Be careful not to open suspicious spam and fishing emails.
Stop Procrastinating
Always update your operating system and your apps as soon as they are available.
Say Goodbye to Public Wi-fi
Absolutely avoid public (open) wi-fi. Instead, invest in a good data plan and use your phone as a router (tethering) when you don't have other secure choices. If this isn't an option, limit your time on public wi-fi.
Find Another Place to Store Your Valuables
Do not store anything valuable on the phone and be sure to frequently back up all files you care about.
No Jailbreaks
Do not jailbreak your phone. Jailbreaking means freeing your iPhone from the limitations imposed by Apple. Some users do this to be able to more freely customized their device, but it can allow hackers to hijack any information connected to the phone. If a company imposes a limitation, they do so, in part, to increase your security.
Data security is a matter of trust and your trust is very important for us. Leelou respect your private and personal sphere. The protection and the legal collection, processing, and utilization of your personal data are therefore an important matter of concern for us. To ensure that you feel safe when you visit our website and by downloading our app, we observe very stringent legal regulations in the processing of your personal data and we would like to inform you here about our data collection and data usage.
Personal data is collected only if you communicate this to us by yourself through contact over our contact form. The data entered by you in the contact form like name, company, e-mail, and telephone is saved and used by us for the purpose of individual communication with you.
We secure our website and other systems by technical and organizational measures against loss, destruction, access, change or processing of your data by unauthorized persons.